National Parks and Game Reserves
A wildlife watching safari is one of the top tourist attractions in Kenya; it gives you the opportunity to view different kinds of wildlife (including all the Big Five), thousands of birds species, the great Migration, insects, wonderful landscapes and natural forests.
Favorites:
Unspoiled Beaches
Enjoy the exotic beaches along the Indian Ocean that offers some of the best attractive beaches, fishing trips and other water sport activities. These places are ideal for special Honeymoons, weddings, anniversaries, family holidays, group holidays and so on.
Favorites:
Hiking, Mountain climbing, Lakes and Natural Forest
Experience the best hiking, mountain climbing and nature walks on the great Kenyan Mountains, valleys, forests and other historical sites.
Favorite:
Mount Kenya - Has beautiful scenery with breathtaking site...
Lake Baringo - Its a fresh water lake with a beautiful surrounding and a heaven of birds...
Lake Victoria - The second largest freshwater lake in the world, shared by three countries...
Mount Elgon - Kenya's second highest mountain,Found at the border of Kenya and Uganda...
Karura Forest – trees with historical background and it's near Nairobi town...
Hell's Gate - great scenery for cycling, hiking and camping...
Ngong hills – a ridge of hills alongside the Great Rift Valley...
Lake Bogoria – wonderful for nature walks and birds watching...
City Life
From the busy bustling cities to the old historical towns. Kenya offers different kind of city life that includes special African dinners and lunches, day city tours, excursions, shopping and so on.
Favorite:
Other Attractions
A Kenyan vacation is not only about going on a wildlife safari; there is much more than that, the rich unique heritage and traditions, sporting, crossing the deserts, adventure travel, the great outdoors activities and so much more.
Favorite:
Sheldrick Elephant Orphanage - See how baby elephants are adopted and brought up, their challenges and character...
The Great Rift Valley - Part of the long stretch of Valleys from Dead Sea to Mozambique,has various lakes,Mountains,rivers
Bird Watching - Visit Lake Nakuru, Baringo and Bogoria for top birding and photographing trip...
Giraffe Center - A breeding center for the rare Rothschild Giraffe and an education center for conservation...
Nairobi National Museum - A good place to learn about Kenya's history and culture...
Memorial park - A World War II memorial park and other memorial parks in Kenya...
Fort Jesus, Mombasa - A National Monument built in the 16th century, was used as a transit point for the slave trade...
Walking tour of Kibera slums – second largest slum in Africa, get a tour of the slum with an insight history of the slum...
Top Beach Destinations in Kenya
Kenya is also home to top beaches along the coastline; from the exotic and luxury Diani beach to the private romantic hideaway in Lamu; whether you prefer sometime alone relaxing on the beach or you want to try out your water sporting skills, Kenya has it all. You can easily combine your beach holiday with a wildlife safari or a mountain climbing trip. Below are some of the top beach destinations in Kenya.
---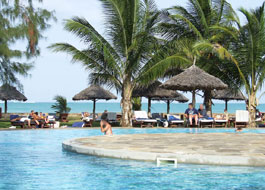 With its clean and secure beaches, luxury hotels, lodges, family villas and a wide range of beach activities; Diani beach is without a doubt Kenya's top beach destination for families, couples, honeymooners and groups.
---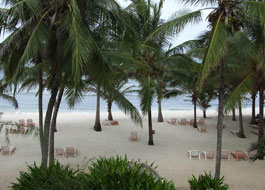 Tiwi beach is next to Diani beach (just 15 minutes drive), its more quiet with few activities and hotels, it is popular for travelers who want some time alone on honeymoon, beach wedding or low profile beach holiday.
---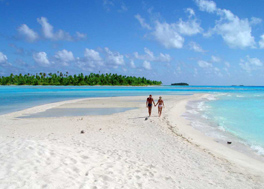 If you are looking for a unique luxury honeymoon destination, private beach holiday or a combination of beach and culture tour, Lamu is the place to be. It's an exotic island at the north coast; there are no cars, donkeys and boats are the only means of transport in the area.
---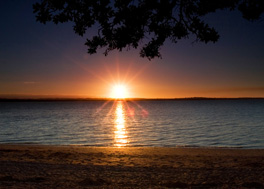 It's on the north coast, 120km from Mombasa town, it's famous for kite surfing, deep sea diving, sea bird watching and game fishing. Other attractions in Malindi include a tour to the old town, Marine Park,the ancient Gendi ruins, playing golf and so on. Malindi beach is a less crowded beach and is ideal for Family holiday, honeymoon, group or individual vacation.
---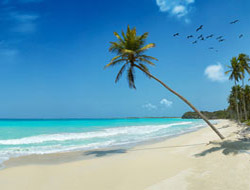 Watamu beach is 20Km from Malindi, it's a top diving and snorkeling destination in Kenya (at Watamu Bay, Turtle Bay and Blue lagoon). Other attraction in the region include a visit to Gedi Ruins, visit to Kipepeo Butterfly Farm and a beach safari tour to watch dolphins, sharks, turtles, sea birds and many more. It's a quiet and less populated beach, ideal for low profile and secluded beach holidays.
---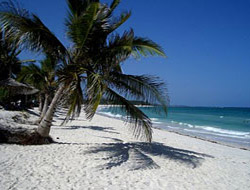 Nyali beach is the closest beach to Mombasa town on the northern coast; it's a busy beach with plenty of beach activities, restaurants, shops, accommodation and a superb nightlife. It's an ideal holiday destination for young people, groups of friends and young couples.
---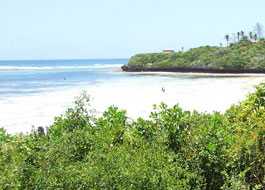 Kilifi beach is located between Mombasa and Malindi town, 55km from Mombasa. The beach is among the best beaches in Kenya; it has plenty of water activities that include skiing, diving, sailing, snorkeling, swimming with dolphins and many more. Kilifi is a good place for long quiet stay, serious water sporting, fishing or just relaxing.
---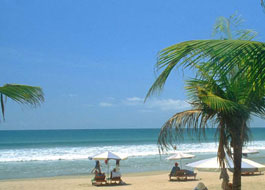 Kiwayu beach is part of the Lamu Archipelago, located on the northern coast of Kenya; it is on a very remote area, very secluded with unpolluted and crystal clear waters. Activities would include diving, snorkeling, sailing, a visit to Marine Park, fishing and so on. It's an Ideal destination for private and secluded holiday.
---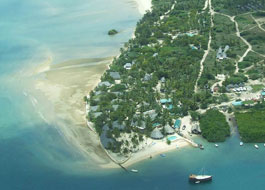 A beautiful hideaway for beach holiday makers, it's an island within the Lamu Archipelago at the northern coast. You can choose to just relax on the beach and enjoy the various Spas on offer or engage yourself in any of the water sport available.
Top Safari Destinations
Top Safari attractions in Kenya would include; a visit to the top National parks, museums, lakes and wildlife orphanage. Below are some of the top safari destinations in Kenya.
---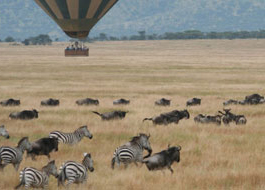 Masai Mara National Reserve is Kenya's finest wildlife reserve. The park comprises of Open plains, rolling hills, woodland and rivers full of wildlife and birds. Attractions in Mara would include watching all the Big five and other lesser animals, the great migration, hot air balloon trips among others...
---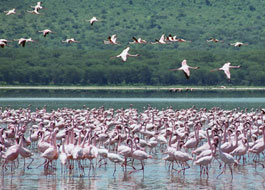 Lake Nakuru is a shallow alkaline lake that attracts up to 1.5 million pink flamingos and other bird's species. Other attraction would include the beautiful acacia woodland, Euphorbia forest, the grassland and the rocky cliffs full of wildlife.
---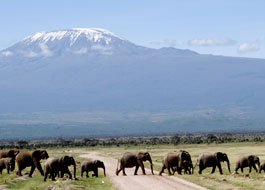 Amboseli National park has plenty to watch, well known for its large number of Elephants and the outstanding view of Mount Kilimanjaro, other attractions includes the volcanic hills, swamps and the open grassland full of wildlife and birds.
---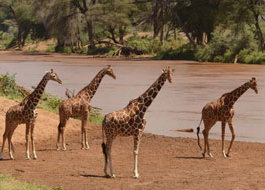 Samburu National Reserve; is one of the lesser-visited parks located along the Ewaso Nyiro River; during the dry season the river attracts plenty of wildlife and birds, other attractions includes the semi arid desert, the Buffalo Springs and Shaba National Reserves.
---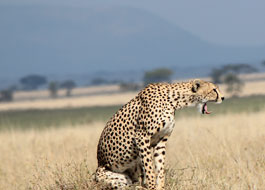 Tsavo National park is made up of two separate parks (Tsavo East and Tsavo West); it's the oldest and largest national Park in Kenya. Attractions would include large mammals, birds, a visit to volcanic hills, swamps, Mzima springs among others...
---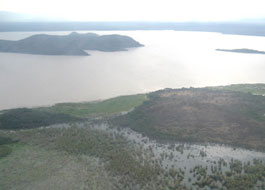 Lake Baringo is a fresh water lake in Rift Valley, the lake is home to a huge mix of marine life and bird species. Attractions in the area include the popular bird watching tour, fishing, volcanic ranges among others.