Ngorongoro Safari Picture Gallery


What to encounter on a normal day on Safari at Ngorongoro Crater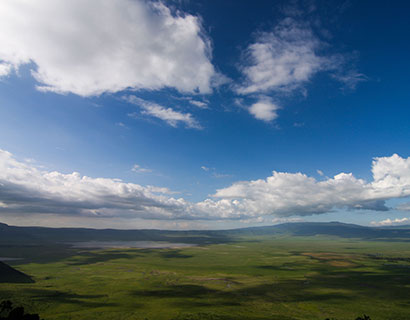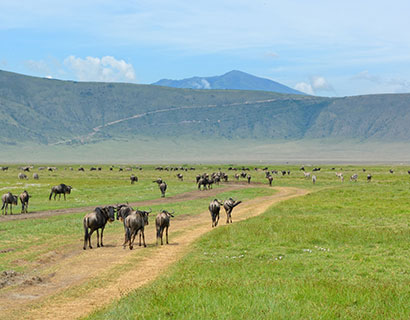 On the left is a distance view of the Crater and on the right is what to see at the bottom of the Crater.


The beautiful lake surrounded by wildlife.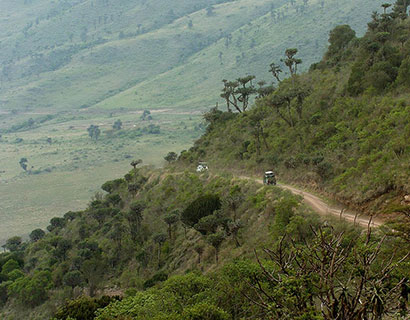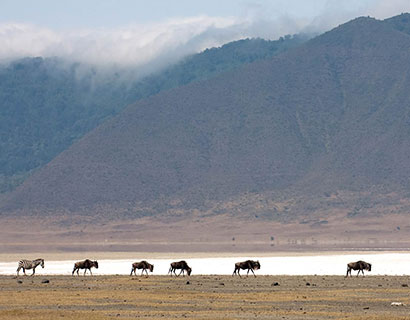 Safari activities in Ngorongoro Crater


Watch the Big five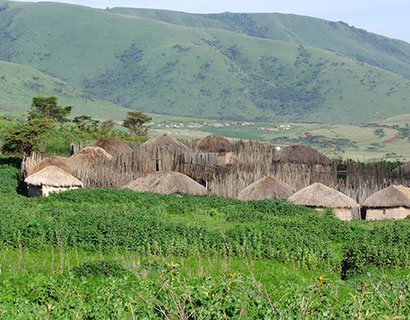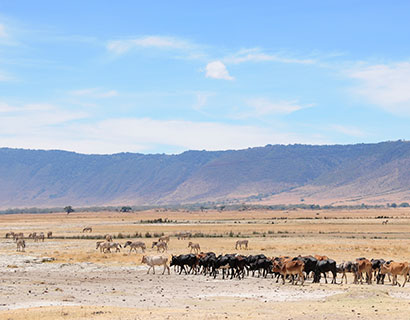 The coexistence of the local Masai people and wildlife at Ngorongoro Crater


Some of the top end safari lodges at Ngorongoro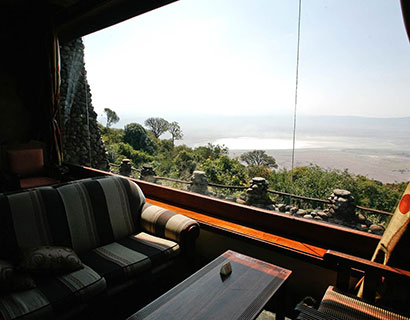 More hotel pictures at Ngorongoro Crater

About Ngorongoro Crater
Ngorongoro Crater is an exceptional national Park; made up of a large spectacular bowl of about 265 km2, with sides of about 600m deep. It's part of the Serengeti ecosystem, bordering the open plans of Serengeti National Park to the north and it's a UNESCO World Heritage Site that scientists believe if it were not for the eruption; it would have been the highest Mountain in Africa, high than the nearbyMount Kilimanjaro.

The Crater is home to almost every wildlife species in Africa; this include the great migration, all the Big five, over 350 bird species, large heads of elephants, zebras, gazelles, crocodiles, hippos, hyenas, warthog, among many others.
Why Ngorongoro
The stunning Crater and beautiful landscapes
Over 20,000 wildlife at any one time
Great place for Birding and photography
Great cultural tour to the local Masai people
Close to Serengeti, Olduvai George and Lake Manyara
A great place for safari walks and nature expedition
Activities
Main activities at Ngorongoro Crater are centered on wildlife watching, cultural and nature walks; this is done by going on game drives within and around the Crater, nature walks down the crater and along crater rim, visiting the local Masai villages to learn about their rich culture and how they coexist with wildlife.
Accommodation
Ngorongoro has a wide range of accommodation, from the luxury top end safari lodges, the authentic and Eco friendly African Safari Camps, the private secluded Camps to the traditional Campsites.
When to visit
The best time to spot most wildlife is on the dry season, animal are easily spotted on the open plains and near rivers or water holes in search of food and water. In Tanzania the dry season are between January-March and July-October, this is the best time to spot wildlife. April, May and November are considered to be shoulder season with lesser wildlife compared to the high season. Bird's watching is best in October – December and the great Migration is in Tanzania between December and June.
Getting there
Ngorongoro is about 180 km from Arusha and it takes about 4 hours by road or a 30 minutes via chartered flight from Arusha, most parts of the road is okay except some sections which are dirt/Murram road. The best and easiest way is taking your international flight to either Kilimanjaro International Airport (KIA), which is about 46km from Arusha or to Julius Nyerere International Airport (DAR) in Dar es Salaam and then taking a chartered flight to Ngorongoro.

Alternatively, you can pick up a cheaper flight to Nairobi in Kenya, then take a direct chartered flight to Ngorongoro or take a shuttle bus to Arusha, then proceed to Ngorongoro.
Ngorongoro Crater Hotels
There are plenty of Hotels, Lodges, Tented camps and Camping sites in Ngorongoro Conservancy; accommodation ranges from top luxury 5 star hotels, private excluded bush lodges, to budgeted camping sites. Whether it's a wildlife watching safari, nature walk safari, photography tour or birds watching safari; there is accommodation for you. Check out our recommended hotels below or contact our holiday expert to find you accommodation that suits you.
---
---