National Parks and Game Reserves
A wildlife watching safari is one of the top tourist attractions in Tanzania; it gives you the opportunity to view different kinds of wildlife (including all the Big Five), thousands of birds species, the great Migration, insects, wonderful landscapes and natural forests.
Favorites:
Unspoiled Beaches
Enjoy the exotic beaches along the Indian Ocean that offers some of the best attractive beaches, fishing trips and other water sport activities. These places are ideal for special Honeymoons, weddings, anniversaries, family holidays, group holidays and so on.
Favorites:
Zanzibar Island - Phenomenal sandy beaches with plenty of water sport, relaxation and luxury accommodation...
Pemba Island - Located on an island, outstanding low profile beaches, plenty of water-sport and seafood...
Mafia Island - A secluded and less populated Island with various beaches, an ideal destinantion for honeymooners and couples...
Hiking, Mountain climbing, Lakes and Natural Forest
Experience the best hiking, mountain climbing and nature walks on the great Tanzanian Mountains, valleys, forests and other historical sites.
Favorite:
Mount Kilimanjaro - Has beautiful scenery with breathtaking site...
Lake Manyara - Its a beautiful lake with an incredible bird life, and breathtaking landscape and wildlife...
Lake Victoria - The second largest freshwater lake in the world, shared by three countries...
Mount Meru- Tanzania's second highest mountain,located within Arusha national park...
Lake Tanganyika ; It is estimated to be the second largest freshwater lake in the world...
Lake Natron; a salt and soda lake, located in the Arusha Region next to the Kenyan border...
City Life
From the busy bustling cities to the old historical towns. Tanzania offers different kind of city life that includes special African dinners and lunches, day city tours, excursions, shopping and so on.
Favorite:
Dar Es Salaam - its a major city located along the indian ocean and its the main getway to Zanzibar...
Zanzibar Island - has wonderful beaches, city tour to museums, marine parks, historical sites, shopping and entertainment...
Dodoma - The capital city of Tanzania...
Arusha - a small town surrounded by major attractions in northern Tanzania...
Other Attractions
A Tanzanian vacation is not only about going on a wildlife safari; there is much more than that, the rich unique heritage and traditions, sporting, crossing the deserts, adventure travel, the great outdoors activities and so much more.
Favorite:
Julius Nyerere Museum - the birth and burial place of the Father of The nation, focused of lifestyle and leadership
The Zanzibar Butterfly Centre- a beautiful center with tropical gardens and home to hundreds of butterflies species...
The Kizimkazi Mosque - Is one of the oldest Islamic buildings on the East African coast...
Tanzania National Museum - A consortium of five Tanzanian museums, it's a good place to learn about Tanzania's history and culture...
Olduvai Gorge Museum - A paleoanthropological artifacts museum, dedicated to appreciate and understand the Olduvai Gorge and Laetoli fossil sites....
The Peace Memorial Museum - an interesting historical museum, with archiology of early trade, slavery and the rich culture and history of Zanzibar...
The House of Wonders ; a landmark building in Stone Town, Zanzibar. Its the largest and tallest building of Stone Town..
The Chumbe Marine Park - A privately managed mairne park in Chumbe Island...
Top Beach Destinations in Tanzania
Tanzania is home to top beaches on and along it's coastline; from the exotic and luxury Nungwi beach to the private romantic hideaway in Mafia Island; whether you prefer sometime alone relaxing on the beach or you want to try out your water sporting skills, Tanzania has it all. You can easily combine your beach holiday with a wildlife safari or a mountain climbing trip. Below are some of the top beach destinations in Tanzania.
---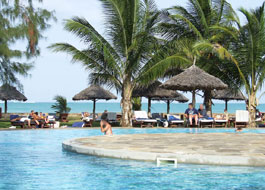 Nungwi Beach
With its clean and secure beaches, luxury hotels, lodges, family villas and a wide range of beach activities; Nungwi beach is without a doubt one of Tanzania's top beach destination for families, couples, honeymooners and groups.
---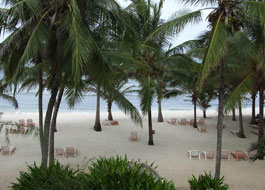 Kendwa Beach
Kendwa beach is next to Nungwi Beach (just 3 Km), its more quiet with few activities and hotels, it is popular for travelers who want some time alone on honeymoon, beach wedding or low profile beach holiday.
---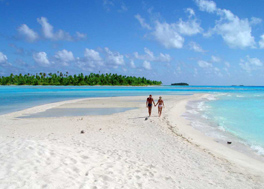 Kiwengwa Beach
If you are looking for a unique luxury honeymoon destination, private beach holiday or a combination of beach and culture tour, Zanzibar is the place to be. Kiwengwa Beach is an exotic beach with stretches of pure white sandy beach.
---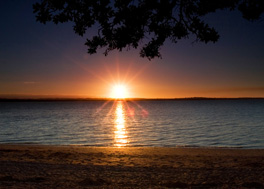 Paje Beach
One of the more popular Southeastern beaches on Zanzibar island. It's a great place for swimming, ralaxing on the beach, interacting with other travelers. The has a good selection of holiday bungalows, small restaurants and beach bars. An ideal place for young couples and groups of friends
---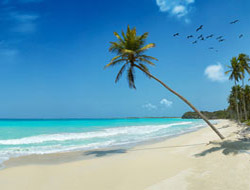 Pingwe Beach
Pingwe is a small beach on the eastern part of Unguja island(part of Zanzibar), It is one of two beaches located east of the island at the northern tip of Michamvi Peninsula. A good place for long quiet beach stay, serious water sporting, fishing or just relaxing.
---
Top Safari Destinations
Top Safari attractions in Tanzania would include; a visit to the top National parks, museums, lakes and wildlife orphanage. Below are some of the top safari destinations in Tanzania.
---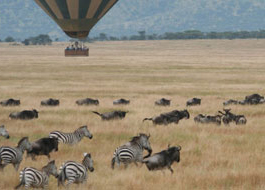 Serengeti National Reserve is Tanzania's finest wildlife reserve. The park comprises of Open plains, rolling hills, woodland and rivers full of wildlife and birds. Attractions in Serengeti would include watching all the Big five and other lesser animals, the great migration, hot air balloon trips among others...
---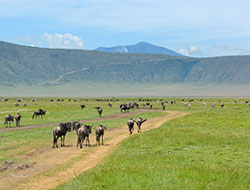 Is an exceptional national Park, made up of a large spectacular bowl of about 265 km2 and sides of about 600m deep; It's part of the Serengeti ecosystem and home to over 20,000 wildlife and a heaven for bird lovers. a great place for wildlife watching, hiking and nature walk.
---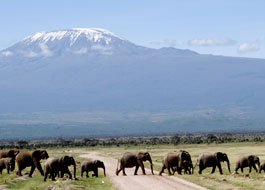 Arusha National park has plenty to watch, well known for its large number of wildlife and the outstanding view of Mount Kilimanjaro and mount Meru. Other attractions includes the volcanic hills, swamps and the open grassland full of wildlife and birds.
---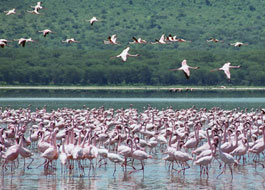 Lake Manyara is a shallow alkaline lake that attracts up to 1 million pink flamingos and other bird's species. Other attraction include the beautiful ground water forests, bush plains, algae-streaked and the baobab-strewn cliffs full of wildlife.
---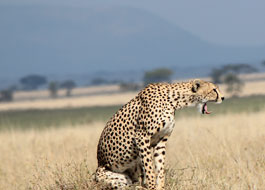 It's the smallest national park in Tanzania, situated along the Congo – Tanzania boarder; the park consists of stream of hills, valleys, Rivers, tropical rain forests and waterfalls. Gombe is famous for its large number of Chimpanzees, beautiful landscapes and primates trekking. A great place for hiking and primates watching...
---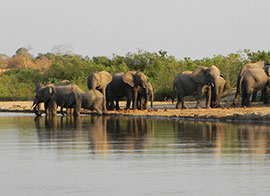 Its the largest wildlife reserve in the world and comprises of Open plains, rolling hills, woodland forests, rivers surrounded wildlife and bird species. Major Attractions at Selous Game Reserve are centered on nature walks and wildlife watching....
---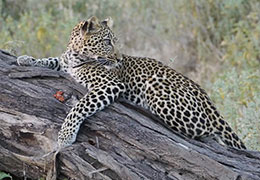 Ruaha National Park is one of the least visited park, secretly hidden south west of Tanzania and consist of beautiful landscapes full of wildlife such as the Greater Kudu, huge number of elephants, buffaloes, gazelles and over 400 bird species among many others. It's a great place for family safari, small groups' safari, combined beach and safari holiday...
---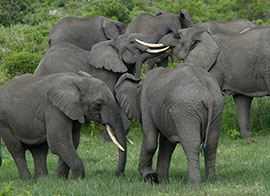 It's a unique park located in northern Tanzania near Arusha town; although not as famous as the neighboring Serengeti and Ngorongoro Crater, it's an interesting place especially on the dry season when the huge number of wildlife visit Tarangire River in search of food and water. A great place to stop for a day or two before heading north to Serengeti and Ngorongoro crater.....