About Arusha National Park
Arusha National Park is the closest National Park to Arusha Town; it is just 35Km north east of Arusha town and 60Km west of Kilimanjaro International Airport. The parks ecosystem consists of various spectacular landscapes that include the shallow alkaline Momella lakes, the Tropical montane forest and glassland, the Meru and Ngurdoto craters.

Climbing Mt. Meru or enjoying the smaller trails that crisscross its lower slopes is a popular activity for visitors to Arusha National Park. The three-days trek to reach the crater's summit is a quieter, and some say more challenging alternative than the famous peak of nearby Mount Kilimanjaro. Along the lower slopes, paths to rivers and waterfalls make a relaxing day hike for visitors who don't want to attempt the rather arduous climb. Ancient fig tree forests, crystal clear waters cascading from mountain streams, and a chance to spot colobus monkeys are the attractions and pleasures of Arusha National Park.
Attractions and Activities
Walking safaris accompanied by a ranger and picnic lunch.
Game drive and canoeing safari to watch wildlife.
Climbing mount Meru.
Photography and bird watching.
Best Time to Visit
Arusha National Park it's an all year round park, however the best time to hike Mount Meru is on the dry season, on this period you have better chances to reach the summit. In Tanzania the dry season are between January-March and July-October.
Accommodation
There are only two lodges within the park, two rest houses, camp sites and huts along the climbing routes. Alternative modern accommodation can be found in Arusha town.
Getting there
Arusha National Park is about 40 minutes' drive via Arusha- Himo road and Momela road, and 1 hour drive to Kilimanjaro International Airport.
Arusha Park Hotels
Arusha offers various type of accommodation, whether you are on transit, on a safari holiday or on a business trip; Arusha has it all, from top luxury hotels and lodges to family villas, tented camps and hostels. Check out some of our recommended hotels below or contact our holiday experts to find you an accommodation that suits you.
---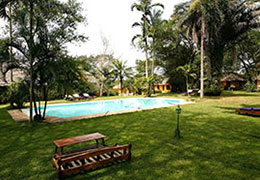 Arusha Safari Lodge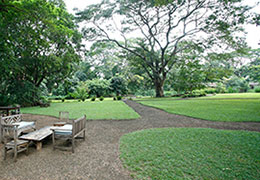 Rivertrees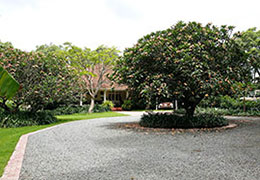 Legendary Lodge
---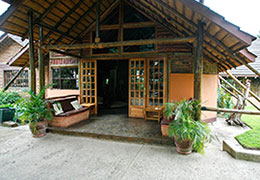 Arumeru Lodge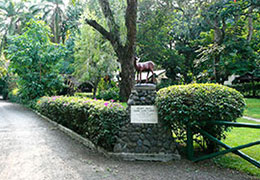 Mount Meru Lodge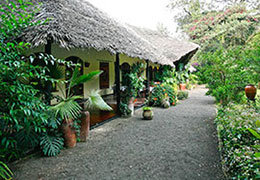 Moivaro lodge
---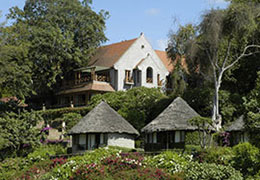 Lake Duluti Serena Lodge
---