Sport Holidays in Tanzania
Combine your love of sport and traveling, in a sporting holiday in Tanzania; imagine engaging in a sport you always longed for, teaching your young one how to play tennis, surf or horse ride, competing with your friends on a golf course, trying out your Kayaking skills, scuba diving, skiing, high altitude athletic training and so on. We offer adventurous sporting holidays with activities suitable for families, couples, singles and groups.

Some of the famous sporting holiday destinations in Tanzania, are within the major national parks, along rivers and lakes, mountains or on the beautiful sandy beaches. With this combination, you can be guaranteed to enjoy your dream sport and the stunning sceneries that leave you with a balanced feeling of sport and holiday.
Sports Holiday Ideas in Tanzania
Tanzania offers a wide range of sporting holidays and destinations, whether you are after a luxury fishing trip at the Indian Ocean or Lake Victoria, climbing Mount Kilimanjaro, Bungee jumping, deep sea diving in Zanzibar, cycling and hiking at Hells gate, walking safari in Ruhara, golfing and hot air ballooning at Serengeti national reserve among many other activities.

Below are some of the major sporting activities available:-
Water sport: - deep sea diving, bungee jumping, surfing, kayaking, water rafting, beach volleyball, football, sailing, scuba diving, fishing and cannoning or going on an expedition to swim with the dolphins.


Outdoor activities:- cycling, horse riding, Go Karting, mountain climbing, rock climbing, trekking, mountain biking, golfing, playing tennis, high altitude athletics training, camel and horse riding, trampolining, wall climbing and so on.


In door activities:- playing basket ball, table tennis, in door ice skating, balling, training karate, Judo and other fitness activities.
Types of Sporting holidays in Tanzania
There are a couple of sporting holidays in Tanzania that include; family sporting holidays, group sporting holidays, mountain climbing holidays,golfing holidays, horse riding holidays, combined wildlife and sporting holidays, and combined sport and beach holidays. You can check out any of our sporting holiday packages above or Contact any of our sporting holiday experts to plan your holiday today.
When to go for a Sport Holiday in Tanzania ?
Tanzania is generally sunny and dry throughout the year, the long rains are usually between March-May and the short rains in November-December; due to the climate change, the amount of rainfall may vary year to year. With this in mind you can easily estimate when to have your sporting holiday in Tanzania or Contact any of our sporting holiday experts, for detailed advice on when to visit.
Note: - you can easily maximize your sporting holiday by combining it with a wildlife safari holiday or a beach holiday.
Sporting Holiday Accommodation
Tanzania has a wide range of Sporting holiday accommodation; whether its a family holiday with a bit of golfing, horse riding, hiking, biking, mountain climbing, kayaking or you want to trying out your water sporting skills; on deep sea diving, snorkeling, fishing, sailing, skating among other activities. Check out some of our recommended sporting holiday accommodation in Tanzania.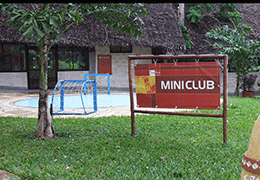 Family Sporting Holiday Accommodation
Below are some of our selected family sporting holiday accommodation in Tanzania; the Hotels and Lodges bellow are well designed to accommodate families. They offer special services and care for families and most of them have kids clubs to keep the kids busy, tennis courts, swimming pools, basketball court and open areas for kids to play.
Breezes Beach Club
Michamvi Sunset Bay Resort
Neptune Pwani Beach Resort
Sea Cliff Resort & Spa
Kilimanjaro Villas
Zanzibar White Sand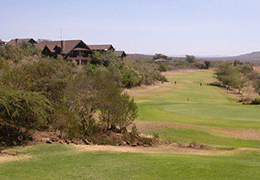 Golf Holiday Accommodation
If you are into golf, you can combine your golfing passion with travel or safari in any of the the recommended accommodation below, the Hotels and Lodges below have top golf courses either next to the Ocean or in secluded areas.
Kilimanjaro Villas Luxury Retreats
Arusha Gymkhana Club
TPC Moshi Golf Club
Breezes Beach Club & Spa, Zanzibar
Bluebay Beach Resort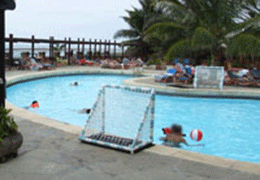 Water Sporting Holiday Accommodation
Enjoy your water sporting holiday in any of our selected Hotels and Lodges in Tanzania, most of the lodges below are strategically located on beachfront with plenty of sport facilities and training centers. Check out our recommended water sporting holiday accommodation below.
Bluebay Beach Resort
Breezes Beach Club
Michamvi Sunset Bay Resort
Neptune Pwani Beach Resort
Sea Cliff Resort & Spa
Zanzibar White Sand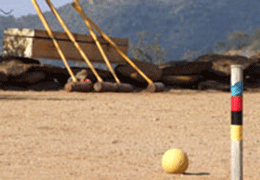 Mountain Climbing, Hiking, Cycling
Are you into mountain climbing, hiking, walking safaris, cycling among other outdoor activities ?. Below are some of our recommended accommodation that allows you enjoy your dream sport in Tanzania.
Protea Hotel Aishi Machame
Kilimanjaro Mountain Resort
Amans Paradise Hotels
Moshi Leopard Hotel
Arusha Safari Lodge
The New Arusha Hotel