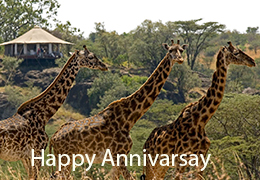 About Shimoni
Shimoni which means "a place of holes, dug by the strong ocean currents and were used as underground tunnels for loading slaves onto ships and dhows.", is not a beach as per say; but is a beautiful serene area with excellent coral reefs and coral caves that makes it a heaven for deep sea diving, fishing and snorkeling. Shimoni is just 45 minute's drive to the nearby Diani beach; you can easily combine a Shimoni day excursion with a Diani beach holiday.
Major Attractions and Activities
Major attractions and activities in Shimoni include day excursions to nearby Shimba hills, Kisite Mpungutti Marine Park, Ramisi River and Funzi bay. Sporting activities would include snorkeling, deep sea diving, surfing and swimming with dolphin.

Wasini Island sailing trip, is a popular day trip from Diani and Mombasa to watch large Dolphins that are regularly seen in the area, you can also stop on the way for an hour or two snorkeling, fishing and deep sea diving. Sightseeing on the 5 sq km Island to watch the ancient Swahili ruins, the coral gardens, and even enjoy some of the freshly caught sea foods at the small restaurants at Wasini Island.
Beach Accommodation and Restaurants
Shimoni is a small village, nicely secluded along the south coast with very few modern hotels and restaurants. Major hotels and restaurants in Shimoni include Shimoni Reef Lodge, Blue Monkey Beach Cottages, Banda Mlimani, Paradise Lodge, Betty's Camp, Funzi Keys Lodge, Mpuguti Lodge, Shimoni Cottages and Shimoni Gardens.
When to go
Shimoni is generally warm throughout the year, with temperatures ranging between 21°C during the coldest months (June and July) and 32°C during the hottest months (January and February). The long rains are in April to June and short rains between Octobers to December.
Getting to Shimoni
Shimoni is about 70 Kilometers from Mombasa, about 2 hours drive from Mombasa City center and 45 minutes from Diani beach on the Ukunda - Ramisi A14 road, the Shimoni junction is located on the Mombasa Tanga Dar Es Salaam coastal road, it's a 15 kilometers dirt road.
Booking you Holiday
Feel free to Contact any of our Beach holiday experts, to structure a holiday that suites your requirements.